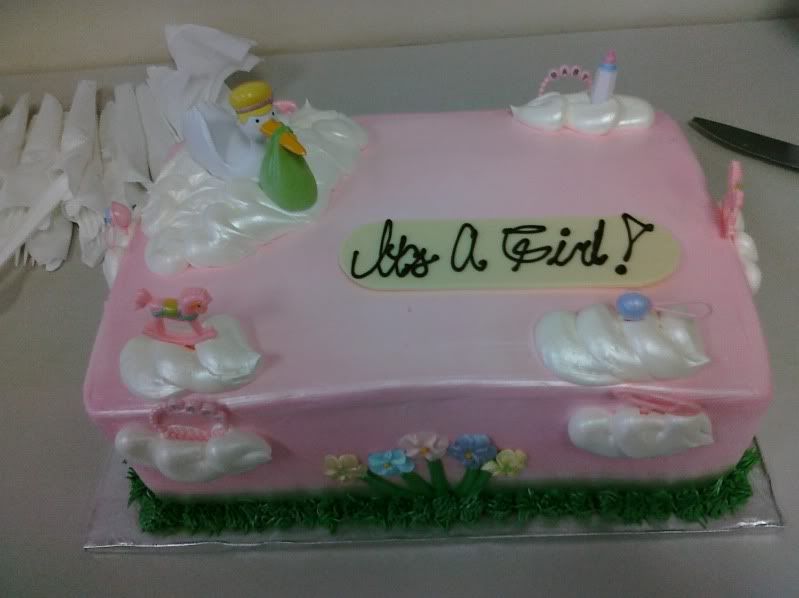 So Josh, Alayna & I have been spoiled with 2 baby showers! My coworkers had one for us at work, and then Noel had another one for us with friends and family. Both were a blast with fun times, beautiful decorations, and wonderful people. I'm positive that Alayna felt all the love surrounding her. Thanks again to everyone who came! Here are a few more pics from both showers:
Gotta show off that Alayna's gonna have the Trojans' spirit!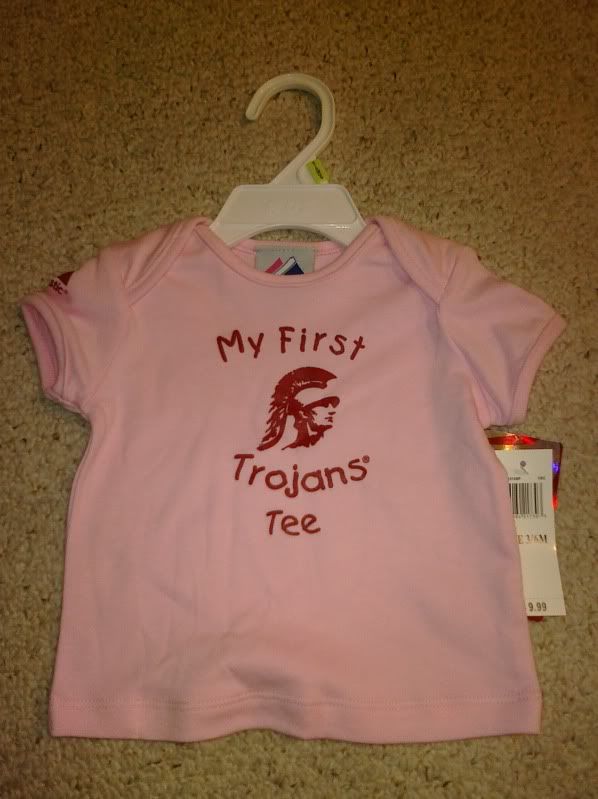 My surprises! My mom had told me she couldn't fly out here for my shower. She lied. :o) I figured it out though putting bits & pieces together of what people were saying. I still had no clue though that my Aunty Edna & Uncle Nigel were in town too! It meant a lot to me to have all of them here, especially since I don't get to see my own family that often.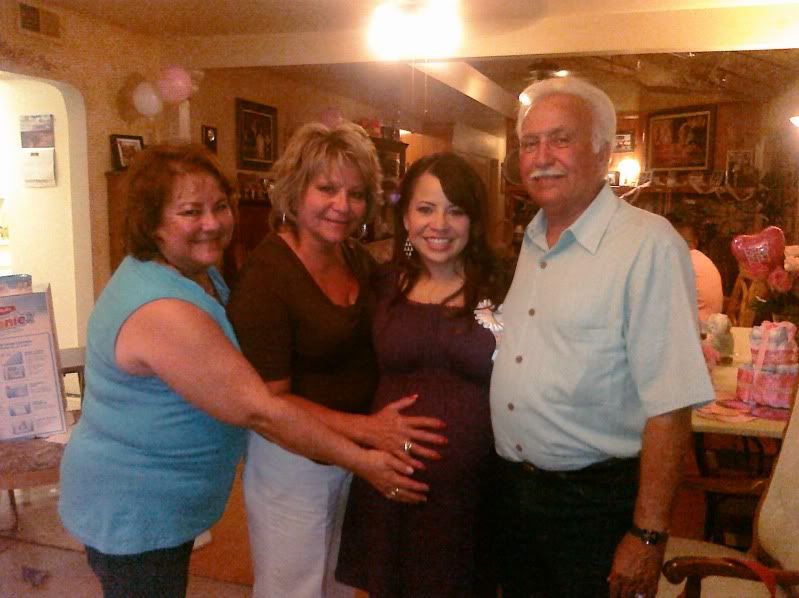 All dressed up in my purple dress!
Noel & Leila made these diaper cakes themselves. How cute are they?
Alayna's gift from Papa Tom - he made her a bat rack for her room using those miniature bats! (Yes, I was wiping away my tears! )
And last but not least, a picture of Alayna's mommy, daddy, tia & cousin!